When you're planning your garden ideas, it's vital to create sufficient light for everyone to move around the space and take their seats safely, as well as see their food and drink,  and spend a relaxing evening in the garden.
But a surfeit of illumination will ruin the cozy ambiance and sense of intimacy. So when designing a garden, you'll need to factor lighting ideas into the equation from the start.
'Lighting is an instant way to make the space feel more custom or higher end,' says Kate Anne Gross, of Los Angeles landscaping design-build firm Kate Anne Designs. 'For example, when you go to resorts or high-end restaurants with outdoor seating, their lighting game is always on point.'
To achieve this, by embracing the art of illumination and carefully selecting lighting fixtures, individuals can transform their gardens into captivating retreats that beckon them to embrace the beauty of the night.
1. Complect a modern garden with wall lights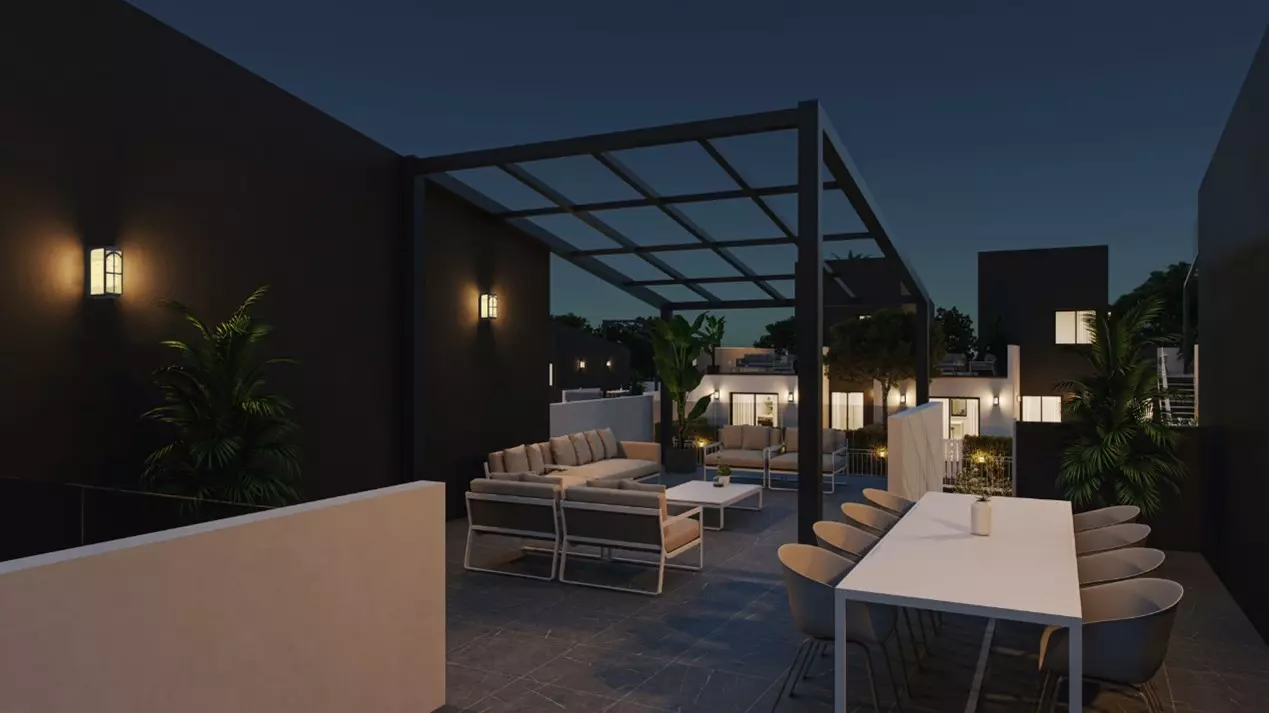 If your garden is part of a modern garden design with an emphasis on hardscaping with materials such as stone, concrete, and metal, along with architectural planting, your garden lighting ideas need to be contemporary, too.
Echo the geometric lines of the yard design in the shape of wall lights, and repeat the colors of a modern materials palette as well for a pulled-together effect.
2. Wash light down a wall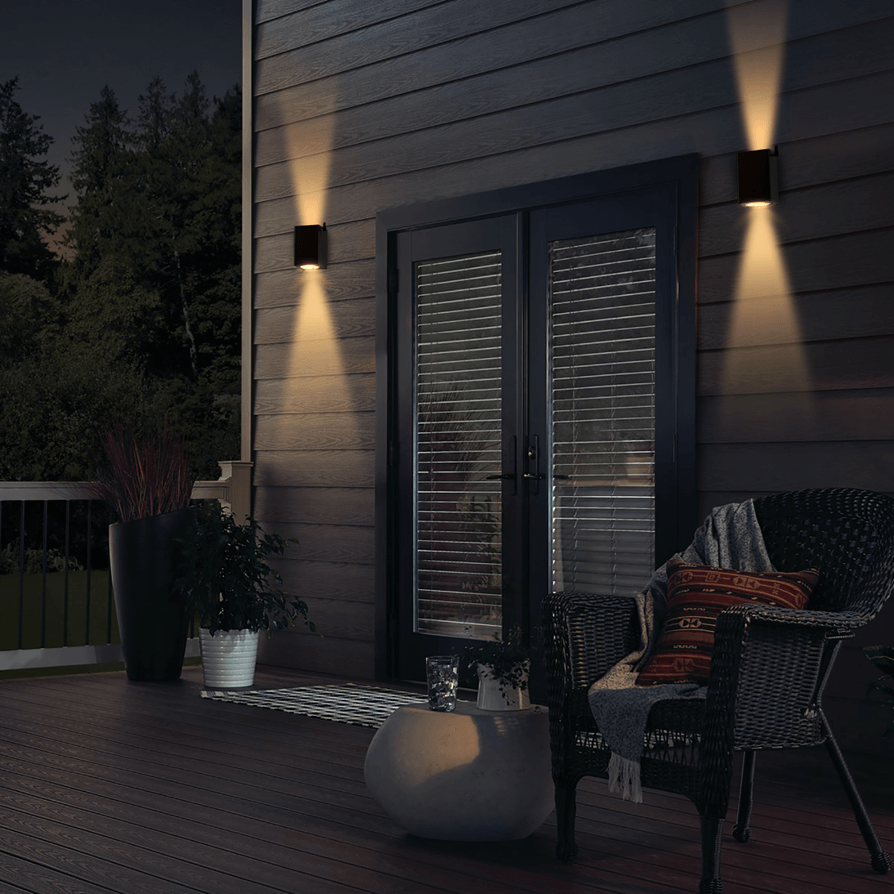 If your garden is sheltered by a wall, it's the ideal place to add permanent lighting that makes using the space super convenient. Wall lights with up and down lights will wash light on the wall to make a feature of a painted or textured surface and to illuminate garden planting ideas or seating below as well as providing general illumination.
3. Add lights under a pergola
Pergola ideas provide a versatile addition to the garden, increasing the usability of your backyard and enabling you to spend more time outdoors. However, when the sun sets the space under your pergola can quickly feel dark. Installing wall lights provides a quick and easy way to extend the usability of the space.
4. Add lights to A pool house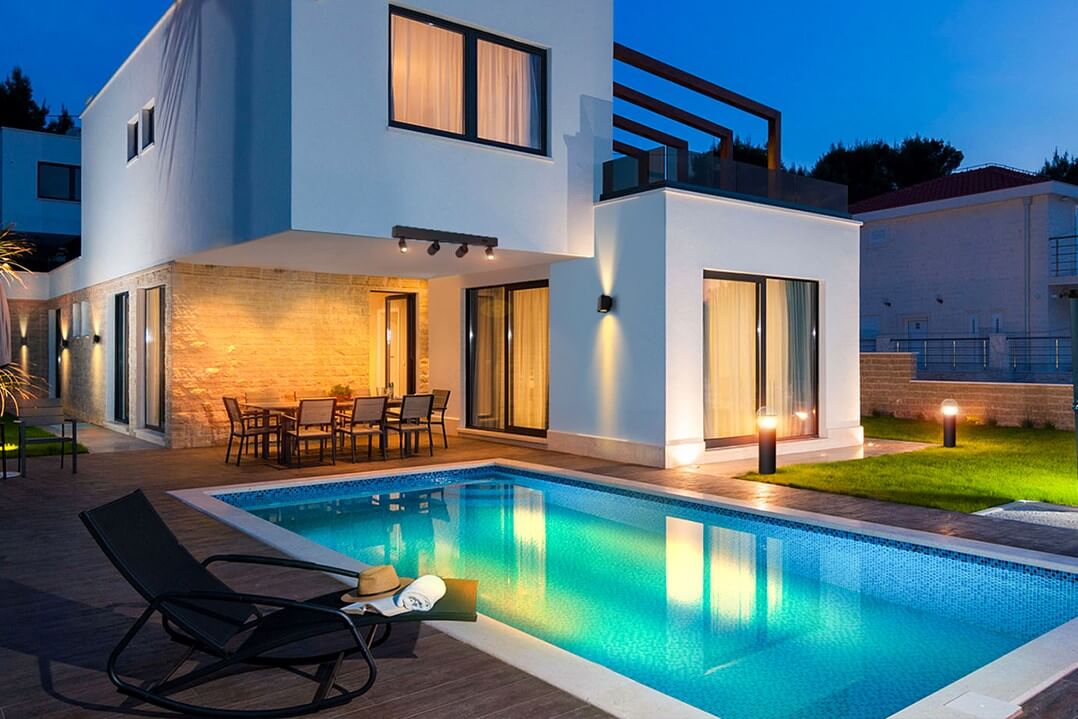 If you're lucky enough to own a garden that includes a pool house, incorporate garden lighting into your pool house ideas. The structure will likely be set back from your main house in an area that requires additional lighting.
Adding a few exterior lights to the outer walls of your pool house can turn an unused space into an evening gathering area.
5. Blend into your garden with spotlights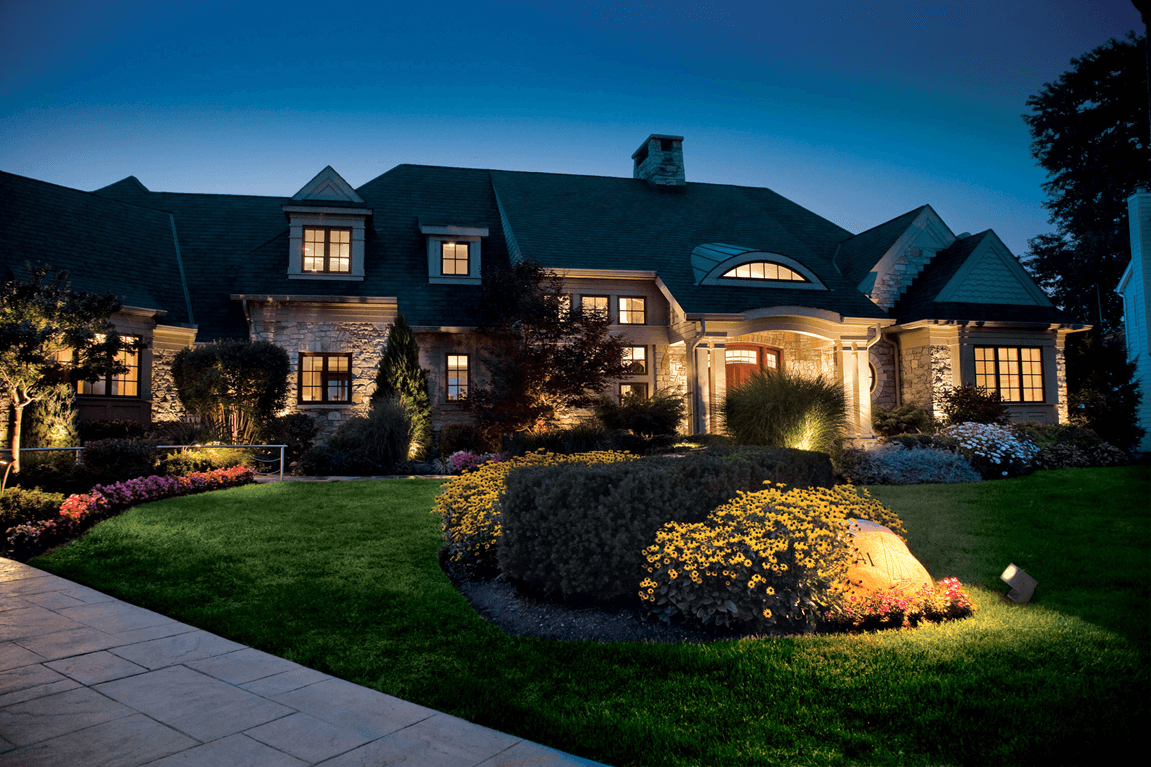 If your garden is framed by plants and flowers, or perhaps is flanked by towering trees, then consider solar spotlights.
Installing solar spotlights in your border will illuminate the greenery and throw light towards the rest of the garden, rather than just centralizing around the garden. Garden spotlighting ideas will offer a delicate pool of light that's more than enough to create a cozy atmosphere.
6. Portable table lights for Versatile Illumination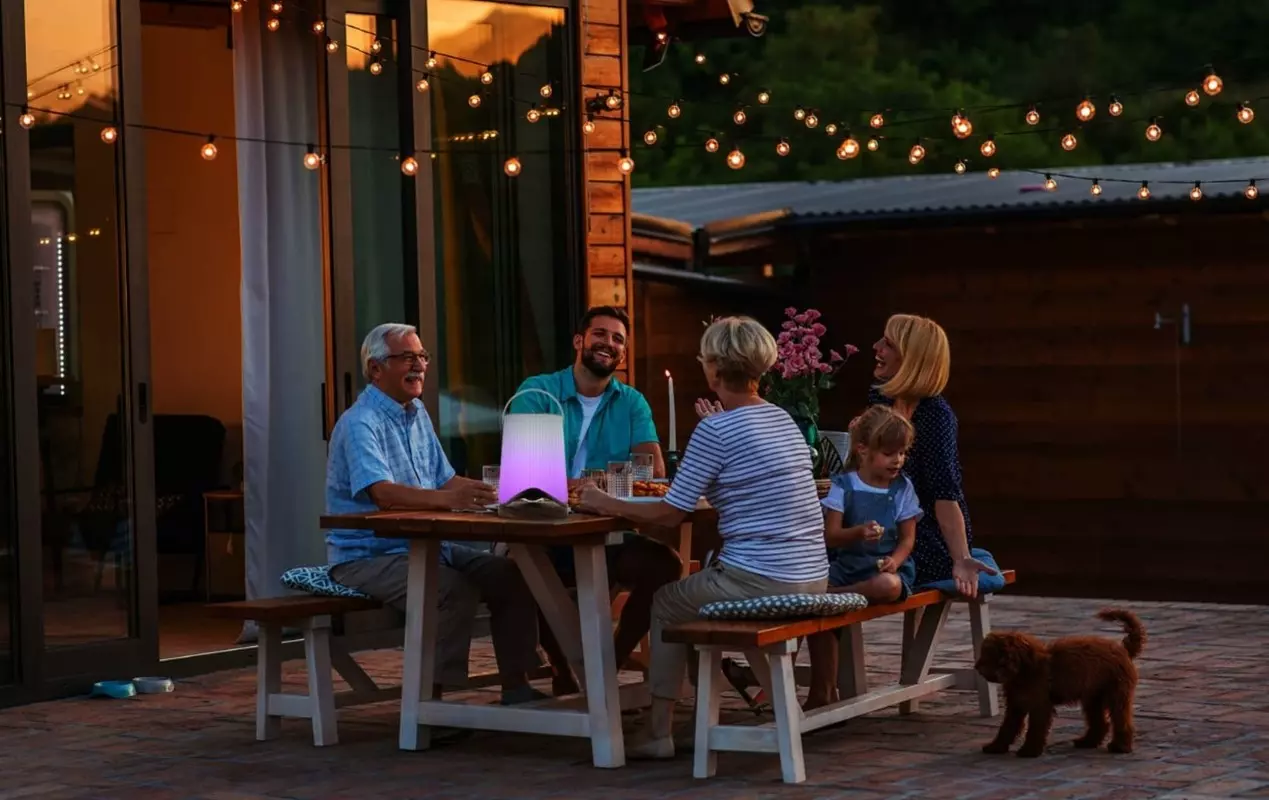 Your garden lighting ideas don't have to be permanent fixtures, in fact, investing in a collection of table lights that you can move around the garden will offer increased flexibility when creating your lighting scheme.
From small candles and lanterns through to larger standing lights, Pair your table lights with occasional illumination such as candles and strip lights in the garden will offer a warm and welcoming tone.
FAQs:
1. What are the best lights for an outdoor garden?
When it comes to lighting up your outdoor garden, solar lights are ideal garden lighting fixtures. They offer several benefits, including energy efficiency and ease of installation. Solar-powered lights harness the sun's energy during the day and automatically illuminate your garden at night. They come in various styles, such as pathway lights, wall sconces, or lanterns, and can contribute to a specific atmosphere or theme, providing a versatile and charming ambiance.
2. How do you use solar lights to light up an outdoor garden?
Select the desired solar lights for your garden, ensuring they have sufficient sun exposure during the day, and securing them to the garden surface or nearby structures. Flip the switch and let it charge for the whole day. Enjoy the ambient lighting as the solar lights automatically illuminate your outdoor garden at night.
3. Can I leave the solar light outdoors in all seasons?
Yes, you can leave solar lights outdoors all seasons without having to turn them off. However, it's important to note that extremely cold and hot weather can potentially affect their performance. It's recommended to check the specifications provided by the manufacturer to ensure the lights are suitable for the temperature range in your area.
Some solar lights like SOTTLOT New Energy's lights, are designed to operate and be discharged within a temperature range of -20 ℃ to 60 ℃, and can be equipped with a heating plate. Therefore, you can leave them outside all year round, allowing them to charge during the day and provide illumination during the night.