When it comes to creating a captivating ambiance in your patio or garden, lighting plays a crucial role. Transforming your patio or garden into a magical oasis is now easier than ever with the advent of smart solar table lights. These innovative lighting solutions not only beautify your outdoor spaces but also offer smart features that elevate your experience.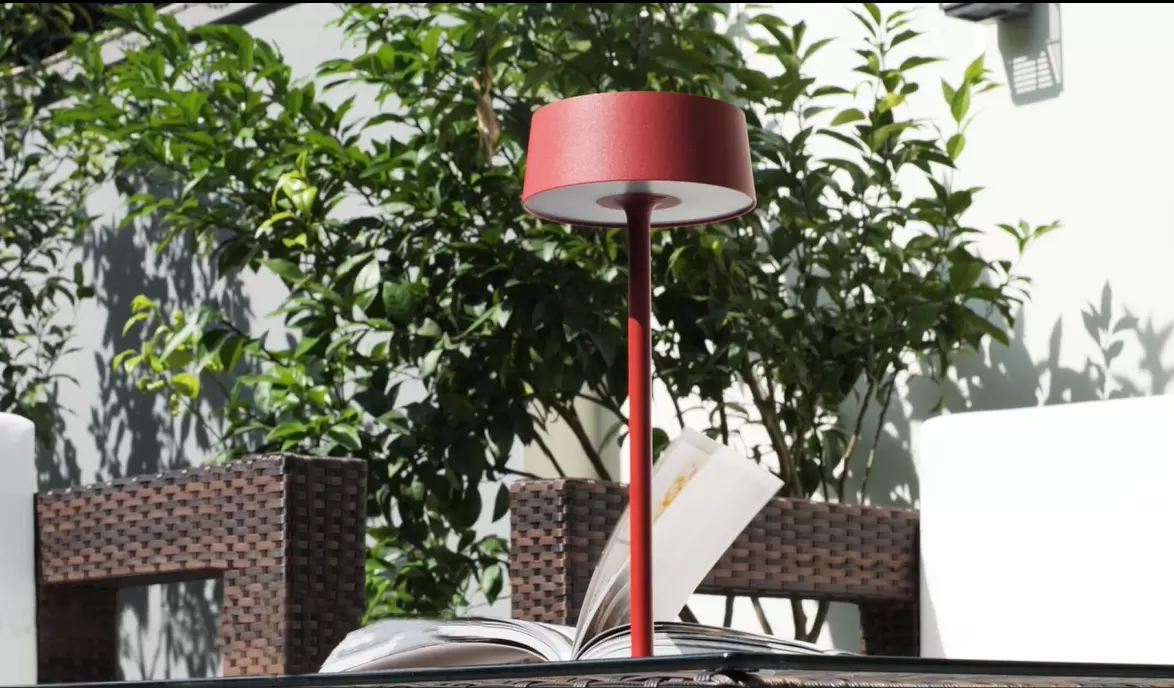 For those seeking a multi-functional smart lighting solution, the Mega AI Table Light by SOTTLOT is an excellent choice. This solar-powered table lamp combines cutting-edge technology with elegant design to create a truly immersive lighting experience.
The Mega AI Table Light offers AI voice control and touch switch functions, allowing you to seamlessly control its settings with ease. Adjusting the color temperature 2700K ~6500K, enables you to create the perfect lighting ambiance for any occasion. Whether you're enjoying a quiet evening alone or hosting a gathering, the Mega AI Table Light ensures that your patio or garden remains well-lit and captivating.
The smart APP control function further enhances the convenience and customization options of the Mega AI Table Light. With just a few taps on your smartphone, you can effortlessly adjust the brightness, color temperature, and lighting modes according to your preferences. This allows you to create a captivating and personalized lighting experience that suits your mood and the occasion.
With its versatile features, the Mega AI Table Light is designed to be both practical and aesthetically pleasing. Available in black and red, it adds a touch of sophistication to your patio or garden decor. The lamp's dual charging options, supporting both solar and USB charging, ensure that you always have a reliable power source. This makes it a versatile lighting solution that can be used in various settings, both indoors and outdoors.
Coola Musical Rhythm Lantern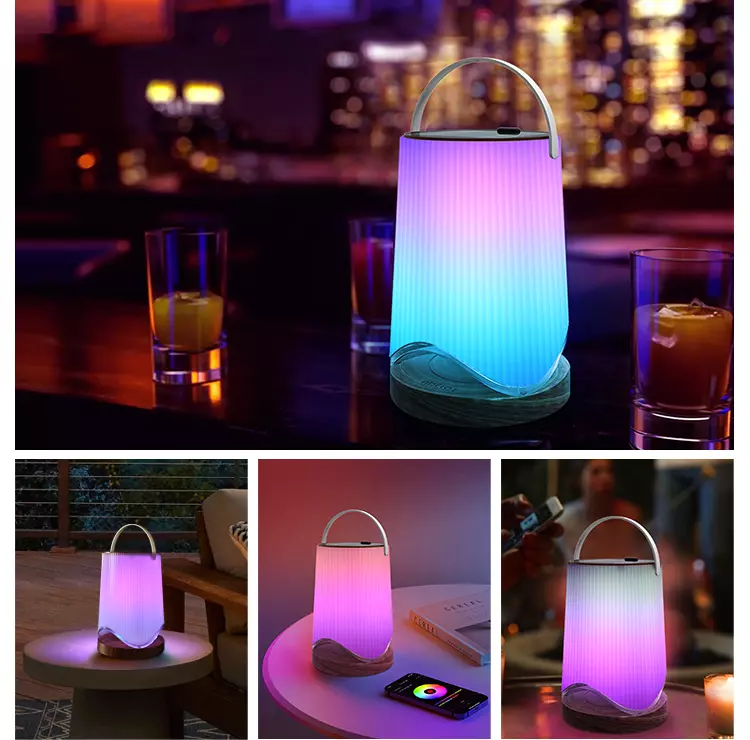 This innovative smart solar table light combines the beauty of illumination with the power of music synchronization, creating a magical ambiance that will captivate your senses. The Coola Musical Rhythm Light features a built-in Music Sync Sensor that allows you to display a light show with the beats of your favorite tunes. As the music plays, the light responds to the rhythm, pulsating in harmony with the beats, creating a mesmerizing visual display that complements the music.
With support for 16 million RGB colors and a color temperature range of 2700K to 6500K, also can simulate natural lighting conditions, showing the calm of the blue ocean, the gentle glow of the sunrise, or the warm hues of sunset. Whether you're hosting a lively outdoor gathering, seeking a tranquil atmosphere for relaxation, or prefer warm and cozy tones or vibrant and dynamic lighting, Coola smart solar table light caters to your mood and preferences.
Controlling the Coola Musical Rhythm Light is a breeze with the intuitive Adelot app. From adjusting the brightness and color of the light to selecting different lighting modes, the app provides you with complete control over the ambiance you desire.
Designed with attention to detail, the Coola Musical Rhythm Lantern boasts a sleek and modern aesthetic that complements any outdoor setting. Its high-quality construction ensures durability and resistance to the elements, making it suitable for both indoor and outdoor use. In addition to using USB charging, it also supports outdoor solar charging which can harness the energy of the sun during the day, providing you with eco-friendly and cost-effective lighting.
Why You Should Trust Us
When it comes to selecting lighting products for your patio or garden, trust and reliability are paramount. SOTTLOT is a reputable and trustworthy lighting brand that has consistently delivered exceptional quality and innovative designs.
With a strong commitment to customer satisfaction, SOTTLOT ensures meticulous craftsmanship and rigorous quality control in all our products. SOTTLOT's smart solar table lights are designed to provide long-lasting performance and enchanting lighting experiences. By combining aesthetics, functionality, and sustainability, SOTTLOT has earned the trust and praise of customers worldwide.
When you choose SOTTLOT, you can trust that our lighting products will enhance the ambiance of your outdoor spaces, offering durability, versatility, and an array of smart features. Experience the magic of smart solar table lights and trust SOTTLOT to illuminate your patio or garden with style and reliability, to provide you with lighting solutions that combine elegance, innovation, and reliability to elevate your outdoor spaces.