HKTDC Hongkong Electronics fair 2023 (10.13~10.16)
At Hong Kong Electronics Fair, you will have the opportunity to:
1、View our newest solar smart lights and portable power stations. We are unveiling cutting-edge designs and technologies to provide sustainable lighting and electricity solutions.
2、Receive free samples of select products. Experience first-hand the quality and performance of our solar products.
3、Learn about special promotional pricing. As a valued guest, you will be offered our best pricing on orders placed.
4、Network and share insights into industry trends. Obtain smart lighting renovation plans from multiple cities around the world and the latest product brochures from our team.
We sincerely hope you can join this exciting showcase of the future.We look forward to seeing you there.
Location:
1A-E10, Hong Kong Converntion and Exhibition Centre, 1 Expo Drive, Wan Chai, Hong Kong


SOTTLOT unveils 2023's latest innovations at the China Import and Export Fair (10.15~10.19)
We are thrilled to invite you to experience the newest innovation from Sottlot: our portable power station and smart solar lights. This revolutionary product combines advanced technology with convenience and affordability.
We invite you to touch the future at our booth. Get hands-on with our advanced smart solar lights and portable power station. Receive free samples. Get the best price. Talk to our experts. Discover innovative solutions.
Come see, touch and feel the future. Meet our passionate team at the China lmport and Export Fair October 15-19.
Location:
16.4 A01-02, B21-22
China lmport and Export Fair Complex (No. 382, Yuejiang Guanazhou 510335 China)
SOTTLOT invites you to participate in the Hong Kong International Lighting Fair (10.27~10.30)
On behalf of Sottlot, I am pleased to invite you to join us at the Hong Kong International Lighting Fair from October 27-30, 2023. As a innovator in portable power solutions, Sottlot will be showcasing our latest innovations in compact, eco-friendly power stations.
You will experience firsthand how Sottlot is revolutionizing portable energy with products like the ALPHA800 – our ultra- lightweight 800W output power station powered by lithium iron phosphate batteries.
We sincerely hope you will join us in Hong Kong to connect over new Sottlot products and innovative solutions. Your support is critical as we continue leading the way in portable, eco-friendly power.
Please let me know if you need any additional information. I look forward to seeing you in Hong Kong!
Location:
5C-E07
Hong Kong Convention and Exhibition Centre,1 Expo Drive, Wan Chai, Hong Kong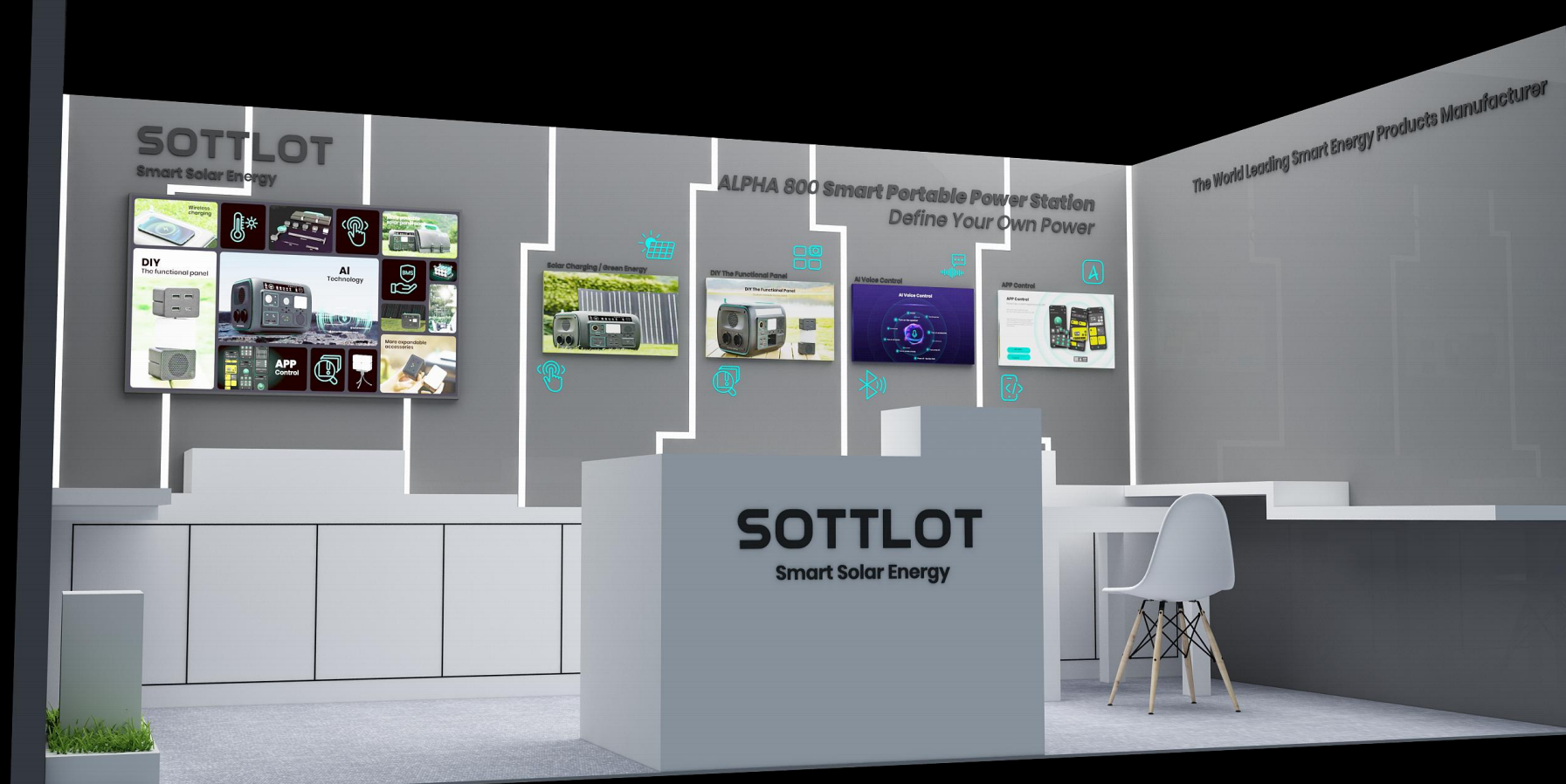 If you are interested, pls contact our sales team, then we can make a schedule with you.